Bonfire Night - a great success
Bonfire Night - a great success
9 November 2017 (by Head Admin (Headteacher))
Well Done and Thanks for your support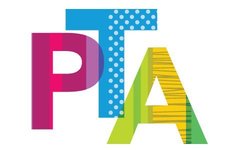 This year's bonfire night and fireworks display raised an impressive £4000 after costs, an extremely welcome boost to PTA funds after a couple of years of higher than average expenditure in support of very worthy school projects. We only hoped to raise half this amount at best so are extremely grateful to everyone for their generosity in this vital fundraising activity.
The PTA would therefore like to say a big thank-you to all parents and members of the community who supported the event. Attendance was very strong this year, which made for a terrific atmosphere. Everyone seemed to have great fun, and the occasional bouts of rain didn't seem to detract from the enjoyment at all.
Special thanks go out to all the volunteers who helped make this such a great evening: the staff who manned the gates and never complained about getting soaked; the parents who helped prepare for, set up and promote the event; and of course those who manned the stalls and helped out in the kitchen during the evening itself. Without such support, events like this simply couldn't happen.
We all look forward to seeing you again next year, and thank you again!