Something for Mums - a date for your diary
Something for Mums - a date for your diary
21 November 2017 (by Head Admin (Headteacher))
Little Black Dress Evening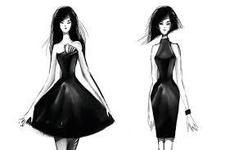 Friday 15th December from 5.30 - 8.00pm
We have been given the opportunity to have www.littleblackdress.co.uk come to school with around 300 of their dresses, so come and have a glass of prosecco and pick a new little number for the festive holidays.
The sale of these dresses will go to the schools PTA and a charity of their choice.
Some of these dresses are current stock, some of them last seasons and some of them with small faults.
All of them will be a priced accordingly.
A letter will follow in bags with further information.