PTA News
PTA News
22 December 2017 (by Head Admin (Headteacher))
Amazing Support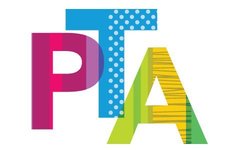 Well the school and the PTA have had a really busy couple of weeks - creating fun and funds for the school.
This is how we have done it...
Once again the school Christmas disco was a great success and the kids loved every minute of their song choices…even the Reception littles with their first experience of the school disco bounced along to one of their song choices - Little Mix "Shout out to my Ex"!! This fun packed couple of hours created over £800 for the school. This event couldn't happen without the teachers giving up their time and parents making time to help too. Thank you to all involved.
The Little Black Dress night - although only around 30 people came to the event, the stunning dresses were snapped up and those who attended came away with one or two of the beautiful bargains. This event raised £309.45 for the School and £220 for Asthma UK. This was £215 from dress sales and the remainder from entrance money. Thank you again to all those who supported this with their time, spends and laughter…which there was a lot of…especially in the changing room!
Father Christmas then visited the children yesterday and gave them all a gorgeous handmade gingerbread biscuit. This is such a lovely thing to do, especially for the KS1 children, and it's wonderful seeing their faces light up. It is a little thank you from the PTA to all the children for being so amazing. Thank you to Father Christmas and his elves for delivering.
This morning an amazing team of mums have created 14 beautiful hampers and counted and folded all the hampers raffle tickets ready for today's hamper draw. A parent mail reminder has gone out about this, but thank you for all the luxury treats you have brought in - the hampers really are worth trying to win. The draw will happen after school today and tickets will still be for sale in the hall. The total raised from this will be announced after the Christmas holiday, once we have had a very well deserved break.
Thank you, and we know we have said it a lot, but none of this fund creation would happen without you.
Any ideas you have for next year and fund raising for the school - please let us know as we are always up for new ideas and especially energy!
Have a great Christmas and a fantastic 2018.
Your PTA team.