Happy New Year
Happy New Year
4 January 2018 (by Head Admin (Headteacher))
From everyone at AECPS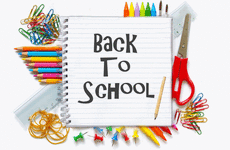 We hope everyone has had a great holiday and everyone is rested.
We are looking forward to welcoming everyone back - school reopens on Monday 8th January.
Forecast is for a cold week so please make sure the children have all their winter hats and gloves ready.
Don't forget to check the website calendar for upcoming events over the next 6 weeks until the February half-term break. Another busy half-term for staff and children.
The Spring Term is an essential term in terms of work and progress for the children so please make sure they are in school every day and on time each morning. Be on the playground before 8.45am. Lateness has a big impact on a child's ability to learn.