Have you made a New Year Resolution?
Have you made a New Year Resolution?
4 January 2018 (by Head Admin (headteacher))
Think about your parking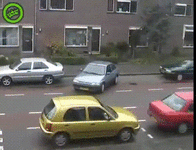 Before Christmas I asked in my newsletter for everyone to consider where they park in and around school. Sadly this was ignored by some with people parking or waiting on double yellow lines, on pavements, in front of our neighbours' driveways, in the turning circle at the front of school, next to the cars parked at the front of school and the list goes on. PLEASE leave sufficient time in the morning and park further away from school in a better location with more space. You can then enjoy the walk and chat with your child/ren on the way in to school. Did you know that Waitrose car park is free until 10.00am evry day? It is only a 5 minute walk over the bridge to school. PLEASE do make this one of your new year resolutions!!