New Year Resolution
New Year Resolution
12 January 2018 (by Head Admin (Headteacher))
Keep fit and help school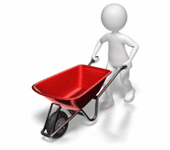 You may, or may not, have seen the huge pile of wood chippings at the front of school.
These chippings need wheelbarrowing in to the environmental area.
If you think you can help, then please contact Jackie via the school office and/or by phone 01625 704 510 and/or via email directly to burtj@aecps.org
The good news (if you can help) is that it is all down hill for the full loads!!