Freezing Weather
Freezing Weather
27 February 2018 (by Head Admin (Headteacher))
Things to know!!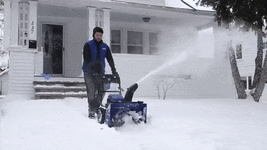 Despite the snow and freezing temperatures school is open.
Things to know...
- Football League Night on Thursday is cancelled
- Y4 Football League night on Wednesday is cancelled
- Netball practice is cancelled
- Make sure your children have a suitable change of footwear for outside use
Finally, to help keep the site safe we have to clear snow and grit certain routes each morning. As we have such a lot of paths this takes quite some time to complete. If we have more snow and/or a hard frost your help would be much appreciated. If you ever free to help, around 8.00pm (or even earlier) when we have snow and frost on the ground, please do offer to help clear snow and apply grit to the paths.