Healthy Living
Healthy Living
7 March 2018 (by Head Admin (Headteacher))
Information and Support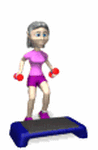 The link below wiil take you to information about the National Child Measurement Programme, statistics regarding children's ealthy weights in England, the North West and Cheshire East and also a link to the healthy body organisation.
We hope this information is of interest to you.
http://www.aecps.org/community/need-help-at-home
or go to the SCHOOL WEBSITE > COMMUNITY > NEED HELP AT HOME?
The COMMUNITY section of teh school website contains lots of useful information and links to support you and your family.
.