What busy bees we've been!!
What busy bees we've been!!
28 March 2018 (by Head Admin (headteacher))
What fun we have had too!!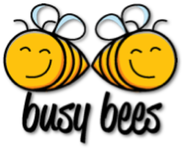 This has been one of the shortest half terms but look at the photos above to see what we have all done in less than 5 weeks!! Science, walks, World Book Day, Maths, more Science, Art, Sports, Poetry, even more Science, the Infant Big Sing, Book Club, Wilmslow Music Festival, PTA Disco, becsame football champions, played golf, and netball, made bread, tried skipping and even cleared the snow so we could all get to school. Brilliant fun and brilliant new learning!! Looking forward to the Summer Term!!