Thank you
Thank you
1 August 2018 (by Head Admin (Headteacher))
Good Luck and Best Wishes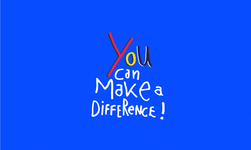 Just a short message to thank everyone for the supportive comments and thanks I have received over recent weeks.
The last week of school was as hectic as ever but so much fun - from the Tea Party on the playground to the Summer Shows to the poignant Leavers' Service. Good Luck to all our leavers.
Thank you also for the lovely cards and gifts I received - I was overwhelmed by the generosity in terms of the gifts but especially by the words in the cards from children and adults alike. They really did mean a lot to me. You have certainly made a difference to me.
Today (Wednesday 1st August) is my last day at Alderley Edge CP School and Mrs Walsh is now the Interim Headteacher. I know that Mrs Walsh has the same beliefs and philosophy that I have. Mrs Walsh has been a crucial person in supporting the development of our school so AECPS is definitely in good hands.
Wishing everyone the very best for the rest of the summer and for the start of the new school year.
Chris Perry - Headteacher
Share this: