Keeping Children Safe on the Internet
Keeping Children Safe on the Internet
7 February 2019 (by Head Admin (headteacher))
Presentation by Cheshire Police shared lots of useful tips.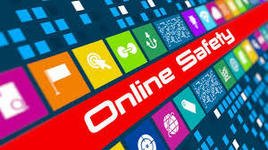 PC Cummings and PSCO Jenkinson led a very informative presentation to parents about how to keep children safe online.
The stressed the importance of educating children from a very young age about how to use devices safely, ensure privacy settings are uptodate and to teach children (and adults!) not to open attachments or alerts where they do not know the sender.
If everyone followed 5 simple steps we would reduce internet crime by 80%.
1) Create - a strong password (e.g. thr33R@ndomW0rds)
2) Cover - protect your device with the latest anti-virus software
3) Confidentiality - check privacy settings
4) Clicking - think before you click
5) Connection - never do transactions over public WiFi
They also shared important websites for parents to help keep you informed an up-to-date with the latest trends and APPs your children may access. These can be found on the school website using the link below.
Share this: