Strategic School Development Plan
Strategic School Development Plan
2 July 2019 (by Head Admin (headteacher))
Published for 19/20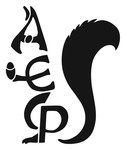 The Strategic School Development and Inclusion Plan (SSDIP) is the vehicle by which the Governing Board and School Leadership Team drive school improvement.
Every year, the outcomes of the school self evaluation processes inform the priorities for the next academic year.
The main document has many confidential elements as it can make specific reference to identifiable groups.
A public version has now been published on the school website.
Share this: