Squirrel Holiday Club Open
Squirrel Holiday Club Open
1 July 2020 (by Head Admin (headteacher))
The Squirrel Club will be open for bookings during the summer holidays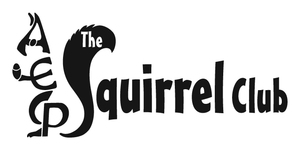 We are pleased to announce that The Squirrel Club will be open during the school holidays for childcare on Tuesday, Wednesday and Thursday each week starting week commencing 17th July.
Children and staff safety is our top priority and to limit the spread of the Coronavirus we will be operating a 'bubble' approach to limit the social interactions between larger groups and ensure health and safety risk assessments are adhered to.
Each week will operate as a 'bubble' with the same children and staff on site for the three days. Parents must commit to purchasing the three days childcare for the week and pay upfront. At this time, there can be no daily rate or adhoc bookings.
The makeup of the bubbles can change weekly so parents can book for 1 to 6 weeks. There is a maximum of 15 children allowed in each bubble.
Further details are available at https://www.aecps.org/whats-going-on/the-squirrel-club
At this time we cannot confirm the arrangements for The Squirrel Club from September.
Share this: