8th March - Confirmed return to school date
8th March - Confirmed return to school date
22 February 2021 (by Head Admin (headteacher))
All children to return on 8th March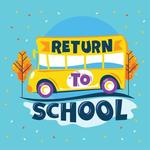 Following the Prime Ministers announcement we are really looking forward to seeing all our children on the 8th March.
In the meantime we will be continue to deliver home-schooling and making all the necessary preparations to welcome all the children back.
More communications will follow in the Head Teacher's weekly newsletters.
See you all VERY soon!
Share this: