World Book Day 2021
World Book Day 2021
5 March 2021 (by Head Admin (headteacher))
Who are the Masked Readers?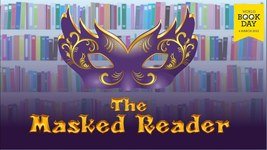 At home and on site, AECPS celebrated World Book Day.
The children wore their comfy clothes and joined in lots of fun-filled book activities including video conferences with authors and illustrators.
The teachers had a surprise for the children and held an AECPS Masked Reader.
The children had to guess which teacher was reading each extract from a book? Can you work out who all the readers are?
Share this: