Your help is needed
Your help is needed
4 July 2018 (by Head Admin (headteacher))
URGENT - Sports Day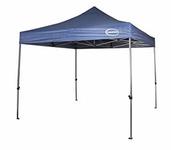 We certainly hope the weather will hold into next week for our Sports Day however for the first time ever we may need to cancel/postpone it due to the hot weather rather than rain!!
We need your help!! To help keep the children out of the sun as much as possible we are asking that you loan us your gazebos next week.
Please contact Jackie Burt (Site Manager) via the school office, in person or by dropping Jackie an email at burtj@aecps.org so we can work out how many gazebos we can collect.
You will probably need them yourselves this weekend but they can be dropped at school from Monday next week - the sooner the better so they can be put up before the end of the day on Tuesday.
If you can help put the gazebos up then that would be great too.
Many thanks - without this help we will need to cancel/postpone sports day.
Share this: