Goodbye Mrs Leyland
Goodbye Mrs Leyland
24 July 2019 (by Head Admin (headteacher))
Children say good bye to Mrs Leyland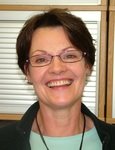 After 30 years unprecedented service, Mrs Leyland is retiring this summer.
The children held a special assembly today to say goodbye to a very special Learning Support Assistant. Year 5 read a poem and the children sang 'You Can Count On Me' as we can all count on Mrs Leyland. Orla and Sam gave MRs Leyland a special framed picture and plant whilst year 5 read a poem.
Thank you Mrs Leyland and good luck from everyone at AECPS.
Share this: