Father Christmas visits AECPS
Father Christmas took time out of his busy schedule to visit the children at school.
The children were given a small, sweet treat to take home and wished Father Christmas a Merry Christmas and a Happy New Year.
KS2 Nativity Service
A silence descended in St Phillip's Church as the KS2 children captivated the congregation with their retelling of the Christmas story.
Parents, family members and friends were treated to a poignant service that reminded us all why Christians celebrate Christmas. The children entertained with beautiful songs, hymns and readings capturing the spirit of Christmas and making a difference to all who watched.
Thank you to all the children and to the staff, especially Miss Rose and Mrs Oduah for this beautiful performance.
KS1 share the Christmas Story
The KS1 children performed brilliantly in their Christmas nativity to a hall packed with family and friends.
It was the first Christmas night in Bethlehem and a group of census-takers were carrying out Caesar's urgent decree that everyone in the empire should be counted.
They counted the people of Bethlehem, the wise men and their camels and nearly fell asleep counting sheep with the shepherds.
Then, a countless host of angels appeared with the good news of Jesus' birth, which sent the shepherds running right to the stable to meet Mary and Joseph and one special baby.
There they realised that Jesus being born shows how much God cares and how Christmas counts for everyone.
Mr Neal reads Christmas poem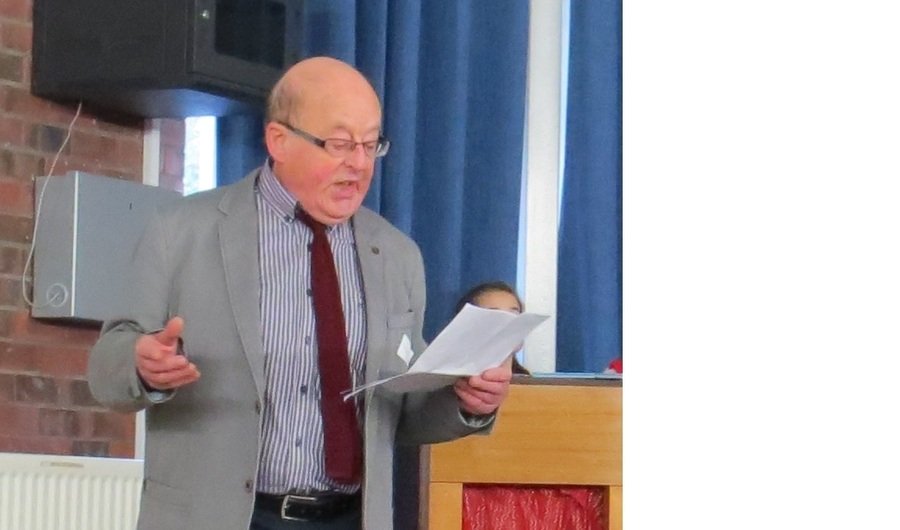 Today's awards assembly was extremely festive with children and staff wearing their Christmas outfits and with a visit from award winning poet and Joe Neal.
Joe performed a captivating performance of "King John's Christmas" by A.A Milne, and the children listened intently!
Choir sing at the Christingle
Our school choir were asked to sign at the carol concert and Christingle at St Philips Church in Alderley Edge.
The children performed two carols and sang beautifully bringing a tear to many an eye.
During the service, each child was given a Christingle to hold and learnt about the different symbols. The candles were lit and the children joined in the carols with the congregation.
Miss Rose and Mrs Oduah were very proud of all the children.
Reception visit Waitrose
Reception have had a wonderful morning on their trip to Waitrose in Alderley Edge.
It was a great opportunity for the children to put into practice all of their knowledge about road safety as they first took a stroll to the park, before getting out their shopping lists and finding all of the ingredients needed to make Honey Biscuits once arriving at Waitrose.
The children are very excited to bake their biscuits over the next two days so that they can take them home in their very own biscuit packets.
year 5 learn about fire safety
Today, Year 5 were visited by Cheshire Fire Brigade, who spoke to them about the importance of having a Fire Plan at home.

They also had the opportunity to experience what it would be like in a smoke filled room in the Fire Brigades smoke tent.

It was a very interesting learning experience and one we hope the children will never need to use in the future.
Year 6 Lantern Making
Year 6 learnt how to make lanterns today out of willow, tissue paper and PVA glue.
The children were taught by Mr Gregory and Jo Money from Congleton Community Team how to make and decorate their lanterns.
It was a fantastic opportunity to make the Christmas Lanterns - look out for the finished articles at our nativity next week!
Christmas Lunch
All the children enjoyed their Christmas lunch today with their friends wearing festive jumpers and hats.
Music played, crackers were pulled and jokes were shared.
Great fun was had by all.
Thank you to Liz and her team in the kitchen for the delicious meal.
Year 3 and Year 4 Interhouse Football Competition
During this half term yr 3&4 have been focusing on football in their Thursday PE lessons, aiming to improve their skills and knowledge of how to play the game.
Following on from this Steve Sachro, a PE Teacher from WHS, came into school to run an inter house football competition for both year groups.
Mr Sachro was very impressed with their football skills and commented on how well they played, showing great team work and cooperation, ensuring that everyone, no matter what their footballing ability, was included in the game.
The results for were -
Year 3
1st Warford
2nd Chorley
3rd Tatton
4th Capesthorne
Year 4
1st Chorley
2nd Capesthorne
3rd Warford
4th Tatton
PTA Christmas Disco
Great fund was had by all children at the PTA disco.
The children all dressed in their finest clothes and partied with their friends to celebrate Christmas.
Even the teachers were caught dancing!
Thank you to the PTA for organsing this event.
Year 2 Learn Cricket
Who says cricket is a summer sport?
Our Year 2 children have been enjoying coaching sessions with cricket coach Andrew Jackson.
The children practiced throwing, catching and batting skills in small groups.
The children also practiced their aiming skills and can now bowl a ball and hit a ball with a cricket bat.
Year 4 Swimming Lessons
This term, year 4 have been going swimming every Friday as part of their PE curriculum.
All children are targeted to be able to swim 25m by the time they leave primary school. They also have to be able to perform 'safe rescue' techniques in case of an emergency.
The year 4s have loved going swimming and their progress has been amazing – in particular those children who were less confident at the start.
The children particularly enjoyed their life saving lesson and are celebrating this week with a fun session.
Children who have not met the 25m target will be given opportunities in the future to carry on learning to swim.
Thank you to staff of Macclesfield Leisure Centre and the parent volunteers who have helped make this an enjoyable learning experience.
Year 6 Bikeability
Year 6 today took part in their cycling safety course, level 2, which coincides well with our road safety week in school.
Level 2 ensures the children know how to cycle safely on the roads, with an emphasis on wearing bright clothing and safety helmets.
The instructor was particularly impressed with the behaviour of the children who were willing to listen and learn.
Part 2 takes place next Wednesday when the children will know if they've passed or not!
Oliver Twist in Year 5 Science
Poor Oliver Twist, he knocked two bowls off the table in the workhouse kitchen. One was flour for making the bread. One was the mixture for the workhouse stew, added to lots of paper clips that were on the floor.
What a mess!
Fortunately, using the equipment at hand Year 5 were able to separate all the ingredients and put them back into the right bowls.
Take a look at the photos to see how they did it.
Year 6 start new topic on Fair Trade
If you don't like chocolate then you wouldn't have enjoyed Year 6 today!
How lucky were they to have a chocolate making workshop with the master chocolatier Oliver Dunne! Oliver kindly brought chocolate and showed the children how to mould it into different shapes, they made a skull and a chocolate lollipop.
But this experience wasn't just for fun, Year 6 are learning about the concept of Fair Trade and how we can help by buying and using responsibly sourced products.
PSCO Anna visits reception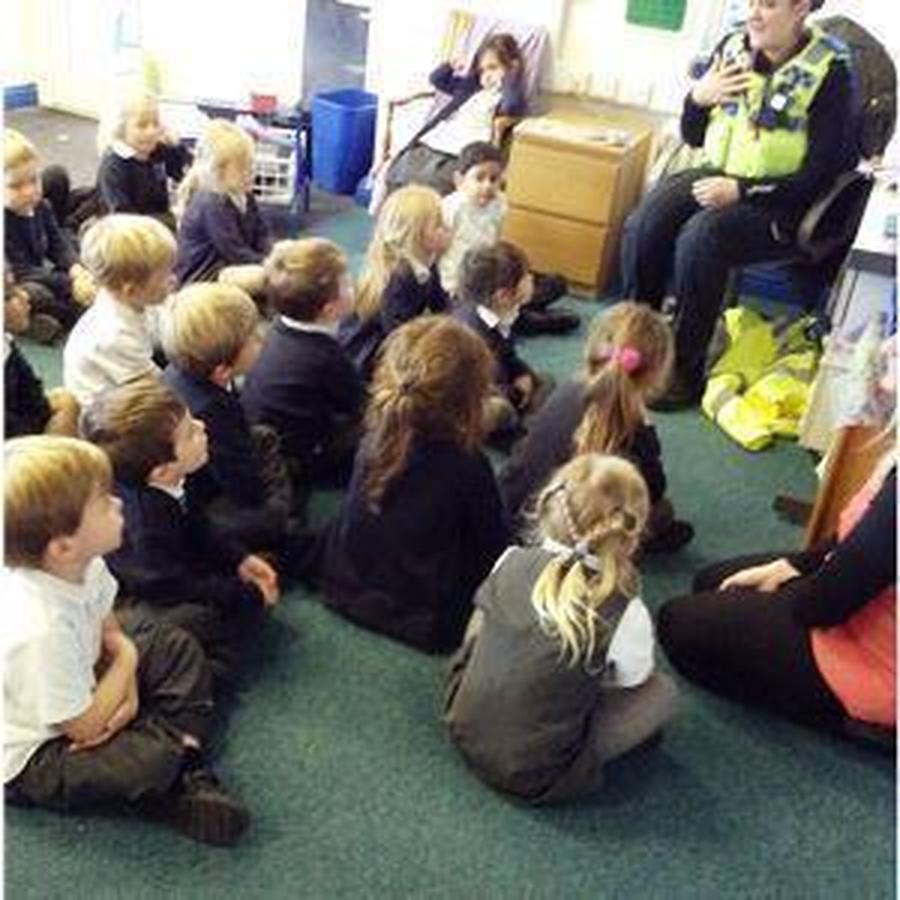 Reception had a visit from PCSO Jenkins this half term who specifically came to school to bust myths about what the police do.
PCSO Jenkins talked about the police uniform, and all the different vehicles and specially equipment the police can use to help people in need such as helicopters , sniffer dogs, and heat sensitive cameras.
Year 1 and Year 3 Learn about Thanksgiving
On Thursday, the Year 1 and Year 3 children were visited by Iris and Alice's mum and grandma.
They shared with the classes how families celebrate American Thanksgiving Day and the history behind the tradition.
The children listened attentively to a story and thoroughly enjoyed making their 'turkey' hand!
They also thought about things that they are thankful for.
Alice's mum and grandma very kindly baked a pumpkin pie that the children were able to take home to eat.
The staff and children would like to thank them for giving up their time to come in and talk to them.
Reception create bonfire pictures
Reception celebrated bonfire night this half term by making some tea bag splat pictures!
It was messy work but lots of fun to watch the tea bags 'splat' onto the page to leave a bright and explosive print, just like fireworks in the sky.
Choir Perform in Alderley Edge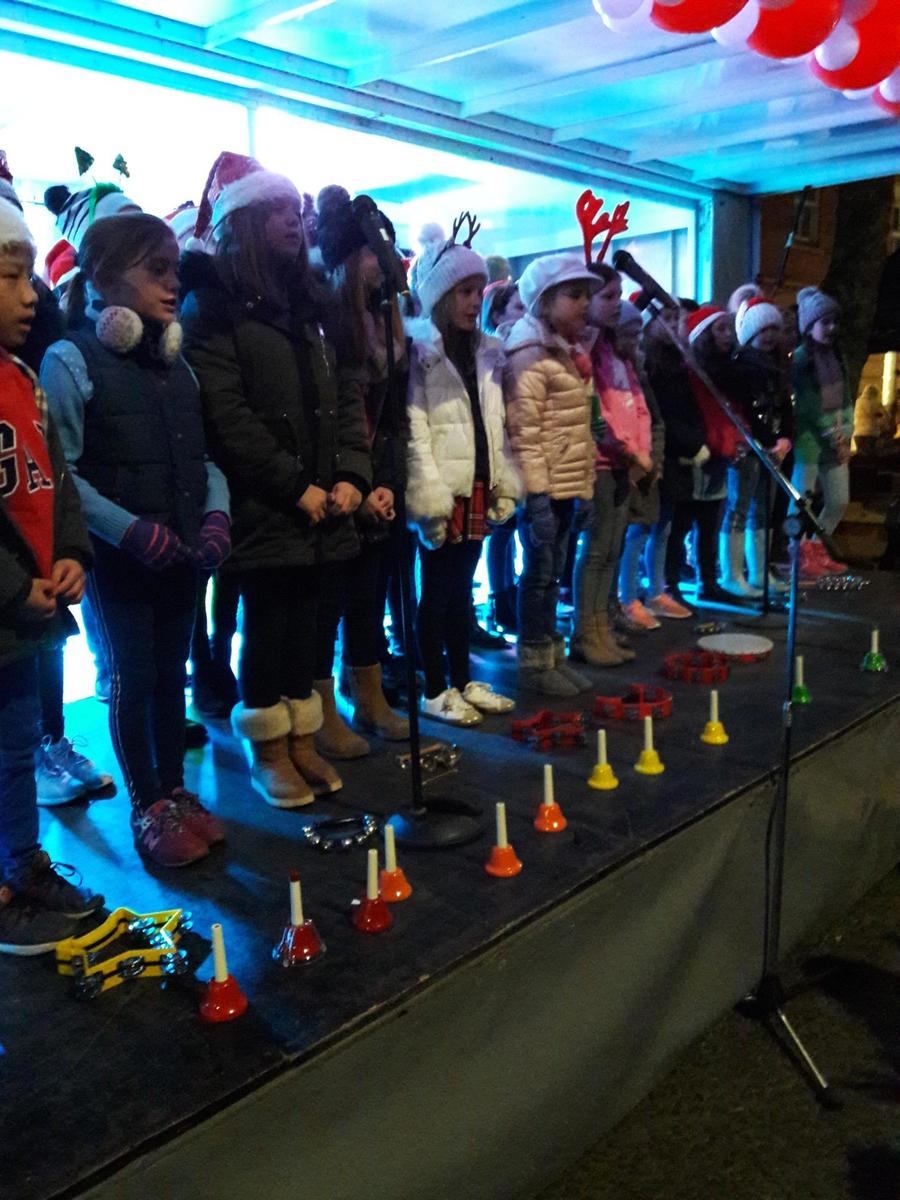 The choir, led by Miss Rose and Mrs Oduah, sang beautifully at the Alderley Edge Christmas Light Switch On.
They performed a couple of festive numbers wearing their Christmas hats and tinsel.
Their performance was greatly appreciated by the community of Alderley Edge.
Recycling Officers Celebrate Waitrose's 10th Anniversary
The Recycling Officers had a lovely time at the Waitrose Community Matters 10 year anniversary party.
The children met with other groups from the community, Craig Browne (Councillor) and the great staff from Waitrose who looked after them.
The children had cake and soft drinks and were given a present from under the Xmas tree.
The school was presented with a cheque for £400 towards the environmental area as well as other generous gifts.
All in all it was a lovely morning and the children behaved beautifully.
Year 6 visit Wilmslow High School
Grease was the word for Year 6 today as they travelled by train to Wilmslow High School to watch their dress rehearsal performance of Grease.
The children enjoyed the singing, acting and dancing and maybe this has sown a seed for further things to come?
It was particularly important for the children to see how older children perform and then relate the skills to their own performances back here in school. The West End here we come!!!
Anti-bullying week 2018
Anti-bullying Week 2018 took the theme 'Choose Respect'.
Mrs Walsh started the week with a whole school assembly about how bullying makes people feel and what children can do if they are being bullied. The children learnt about 'by-standers' and were asked to consider if they had ever seen or heard bullying and what they did about it.
Back in class, the children participated in different activities around the various aspects of bullying at an age appropriate level. They used Philosophy for Children to discuss why people bully, cyber-bullying, how they can show respect and what to do it they are being bullied.
All the children made a helping hand, writing on the names of 5 people who can help them if they are being bullied or are unhappy.
Children in Need 2018
AECPS supported Children in Need today by carrying out many different activities to raise money for this fantastic charity.
The children all wore their own clothes and were encouraged to dress in spots or stripes and wear Pudsey accessories. Some children used their own initiative to design, make and sell badges whilst others opted to have a sponsored silence.
After school, the year five children held their own cake stall whilst the school choir rattled their collection buckets to add to the school's fundraising total.
Football Success
The Year 5 and 6 football teams have been in action and triumphed!
The Year 5 and 6 girls team played in a tournament at Wilmslow High School. They were magnificent and their fantastic team spirit was recognised by teachers from other schools. Mr Sacro from WHS talked about respect and they certainly showed that to the other teams and each other. They played a round robin tournament against five other schools and won four out of the five games and overall came 2nd, losing by only two points. They are a credit to the school and showed great teamwork and sportsmanship!
The Year 5 and 6 team also played at Macclesfield Town Football Club in an area tournament led by the club. Joe Holt (coach) took the team and the boys were fantastic and were unbeaten at the event. This team has now reached the regional finals - more details to follow.
Well done to both teams!
Year 3 Autumn Walk
Year 3 went on their science Autumn walk today collecting evidence on how their chosen trees were changing.
They looked at the trees compared to others and carefully observed the leaf shape and colours.
Back in class they were keen to explain their findings!
Year 6 visit Cenotaph
Year 6 visited the cenotaph after watching a BBC Live lesson on WWI. Here they worked with a poet to compose a haiku based on the war.
These will be displayed in the KS2 corridor for everyone to read.
Year 6 also researched some of the names from the cenotaph to find out more details of who they were and what happened to them during the war.